Good Eye
Collage paintings from the Player-Piano-Paper-Pieces
at Good Cakes Coffee Shop and Bakery
44 Main St, Bisbee AZ
Note: "Some small pieces are still available following the show, on Bisbee Good Cake's new Local Artist's Wall. This is the best value for me for investing in my work."
Art Reception: Feb. 11, 2023, 4–7pm
Followed by 7pm poetry performance at J.F. Thamm Gallery, 40 Main Street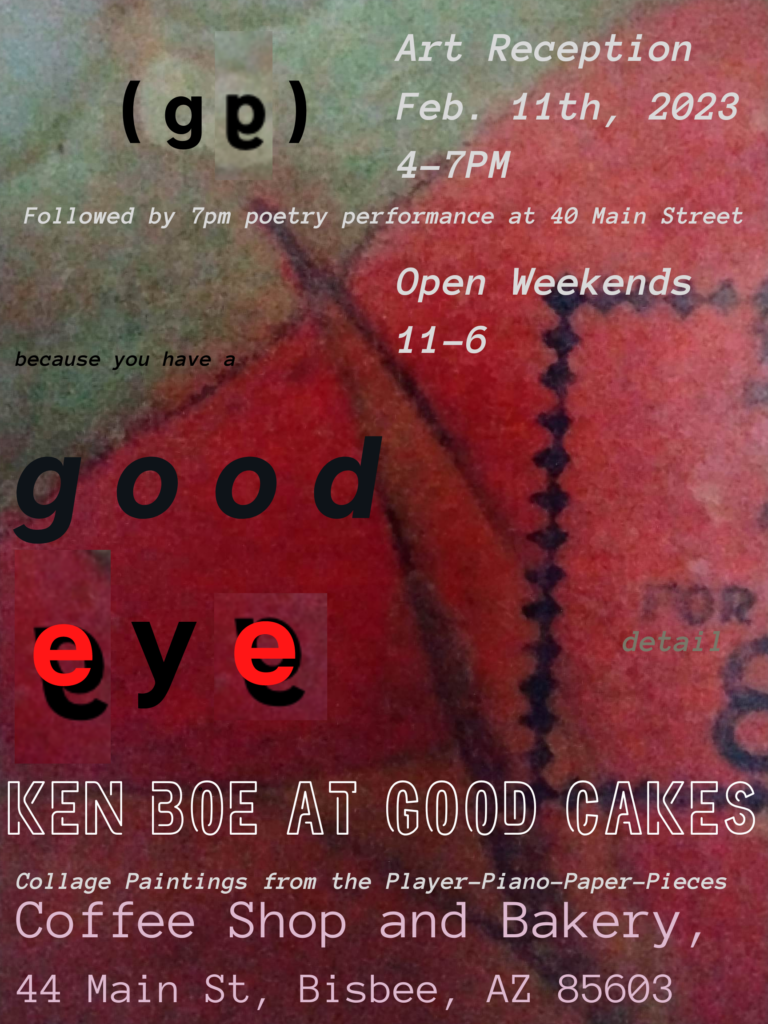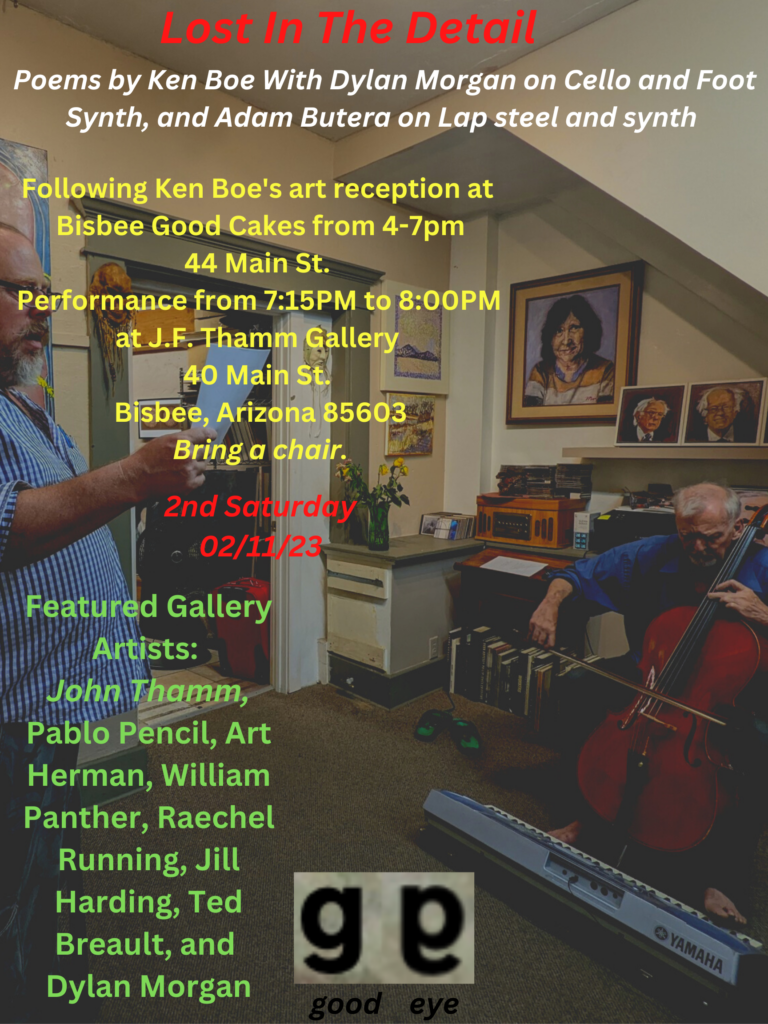 "As I build these Pieces, I'm just blown away. It's the final step of adding the Player-Piano-Paper, and its random cut of lyrics, notation pattern, symbols, and color tone of the paper itself applied to the automatic painting and drawing.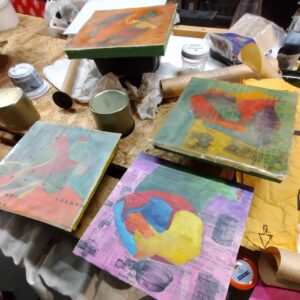 The peak experience for me in the long drawn out process is that moment of the paper going clear."
Read more about my process on my Patreon page.