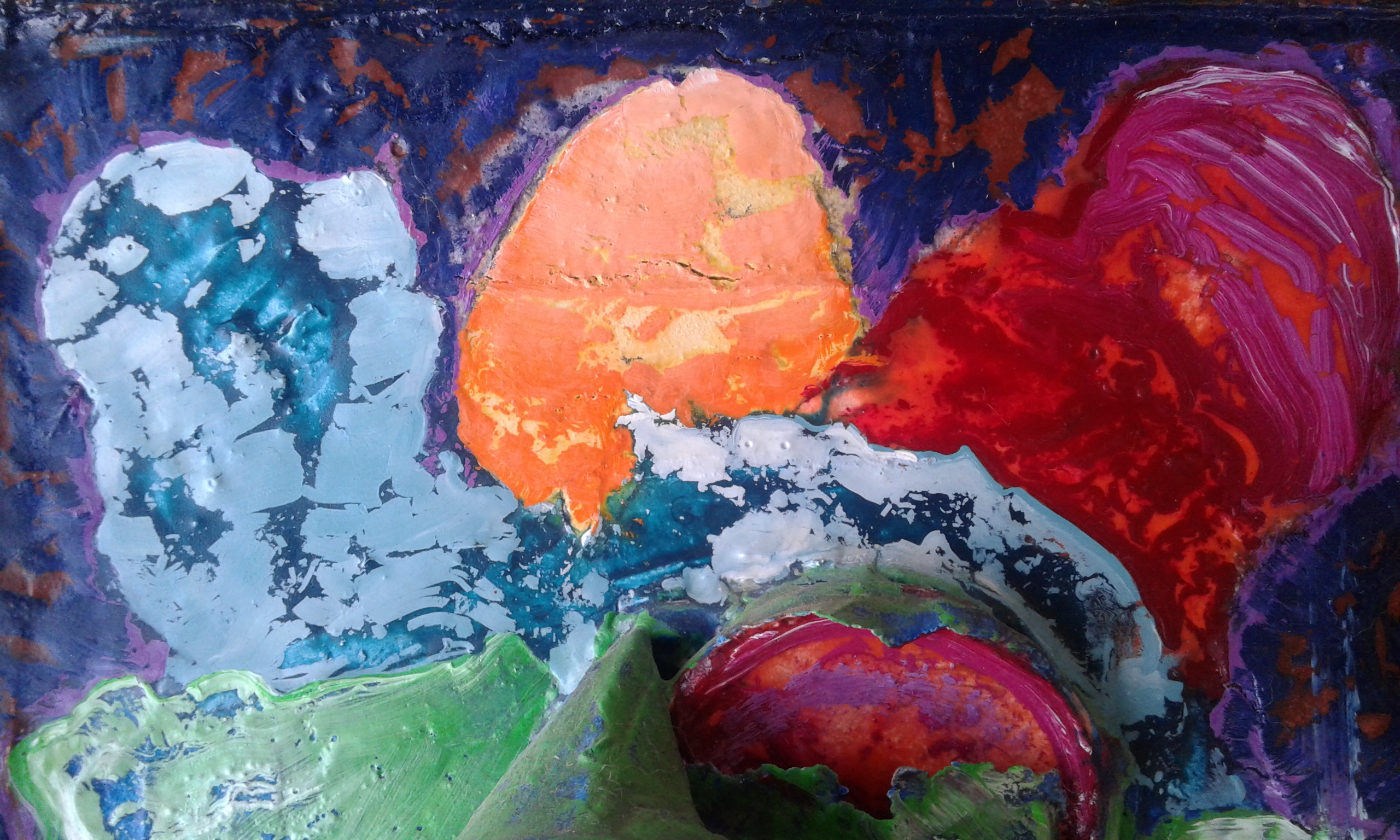 GETTING POETRY IN BISBEE
IS BACK FOR A SECOND ROUND OF THOUGHTS, ARTISTRY, AND REAL POETRY FUN. GREAT RADIO!
by Chuck Alton,
Host Ken Boe (center) is joined by fellow poets Meg Porter, and Ramzi Masarweh, both with backgrounds in the Middle East. Learn about them, they've lived interesting lives, hear them "read", and enjoy the banter among friends who appreciate and learn from each other.
Hear it anytime day or night at:
Click here for the Bakken/Gregory roundtable until Meg/Ramzi video restored.
And subscribe to KCTR News on iTunes to have your local radio news and shows delivered to your devices.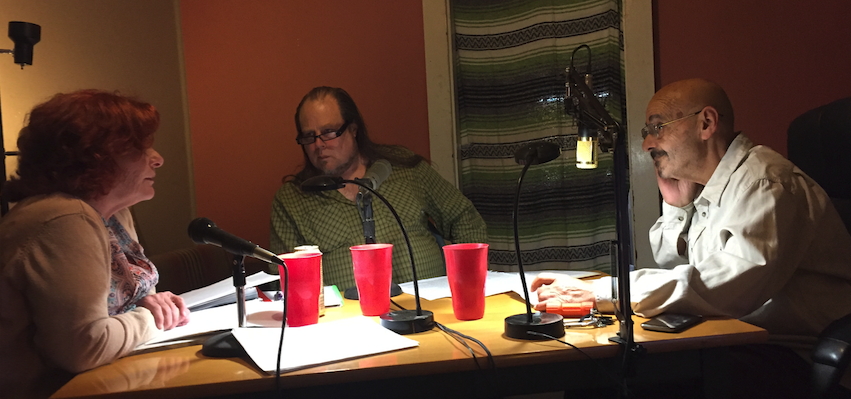 (Photo by CAlton: Meg (left), Ken(center), and Ramzi on the right)
Me Love
And still I remain in the old dream,
though I wonder if it's a riddle,
a water line, not low, not high —
but actually an arrow pointing
around to a negative zero —
where everything is another thing
as I wake up in this cast iron tub
startled by the self-portraits
that people my dream in disguises,
and the water has gone cold now,
and that also is a clock with meaning.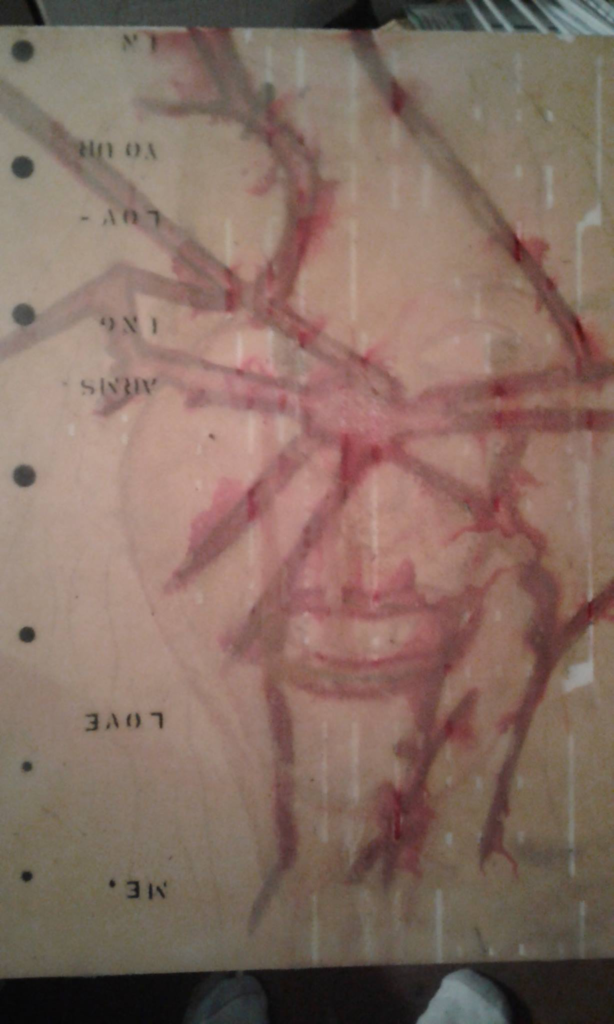 The Bisbee Poetry Normalization Project Poetry Roundtable Open Mic
I'm hitting the road the road. Please check my Facebook for updates on last night's astounding performances at Bisbee's Poetry Roundtable Open Mic with Roberta and David Chorlton: https://www.facebook.com/kenboe
Unedited video begins 4:40 seconds in featuring poet and violinist pair David and Roberta Chorlton: https://www.youtube.com/watch?v=vVXFAuF72eE
SO BEAUTIFUL: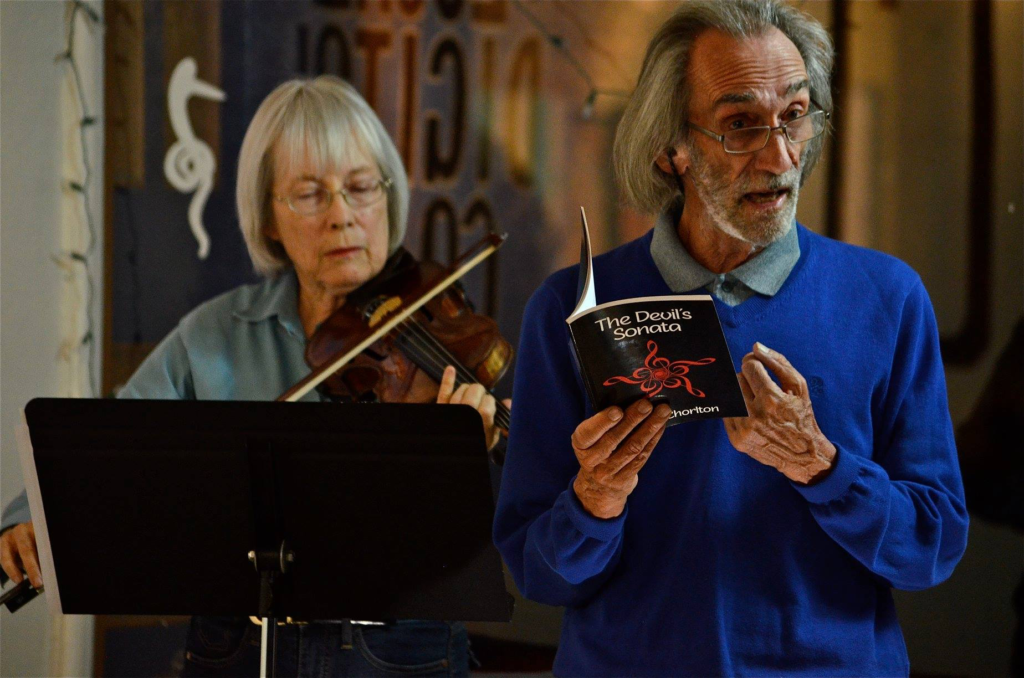 Photo courtesy of Lynda Coole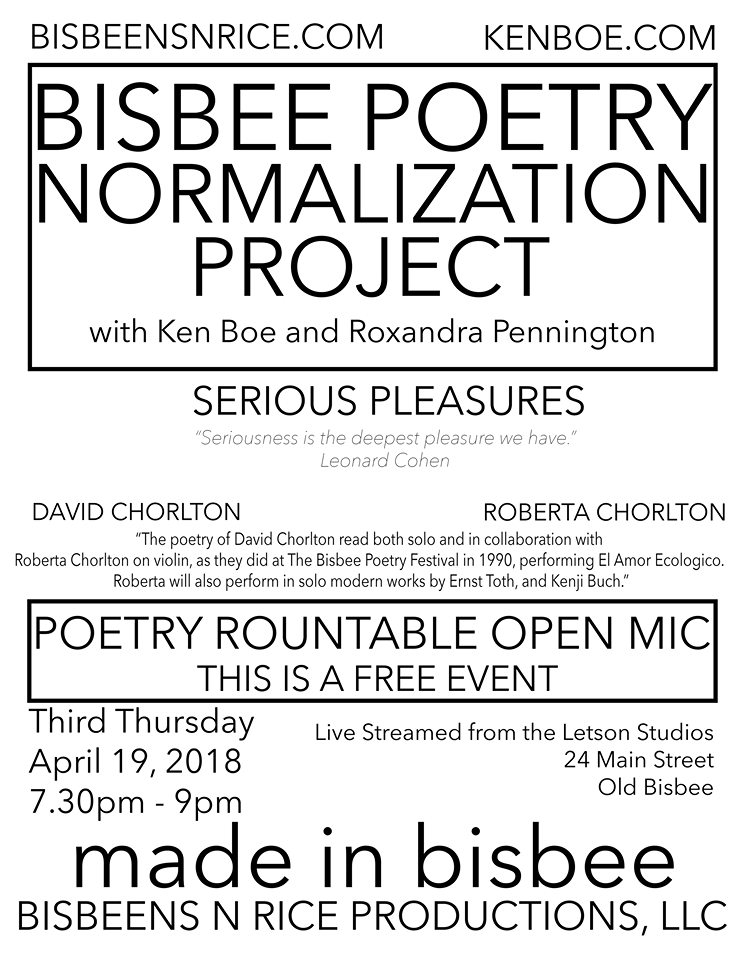 The second Poetry Roundtable Open Mic was
March 15th at 7:30pm, 24 Main Street, in Old Bisbee.
The Live-streamed open-mic was intersected with discussion and performances by our special guest from Bozeman Montana, the stunning singer/songwriter Amber Ikeman. Our featured poet was Ramzi Eid Masarweh who wowed us last time, and can be heard on Getting Poetry In Bisbee".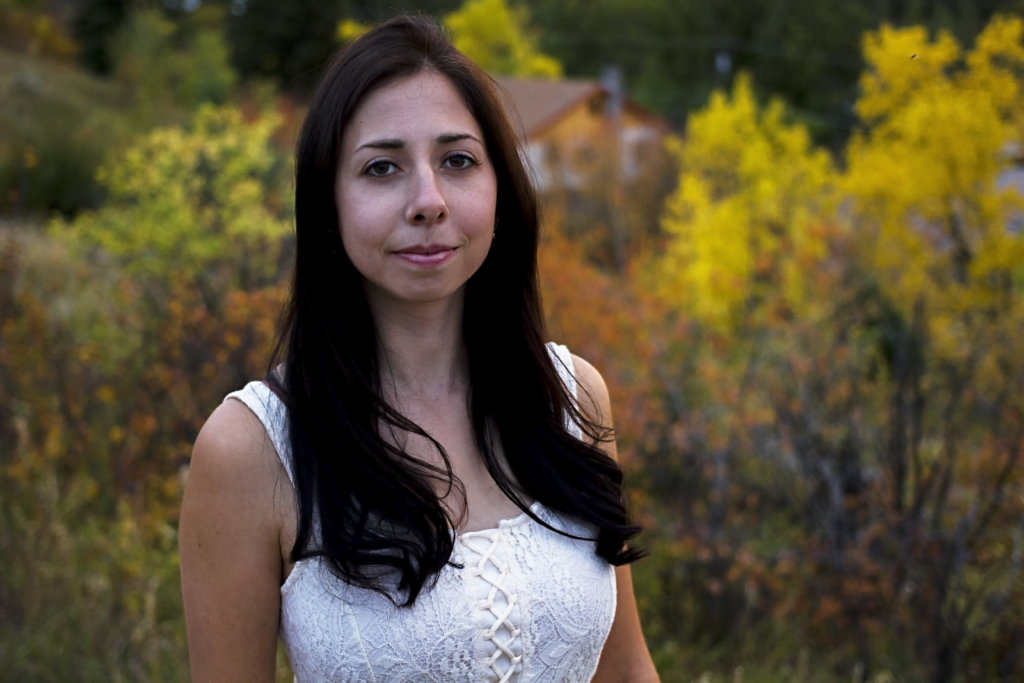 Access the updated Live-stream of the Roundtable by clicking Here:
The Poetry Normalization Project: Portals — You Tube Playlist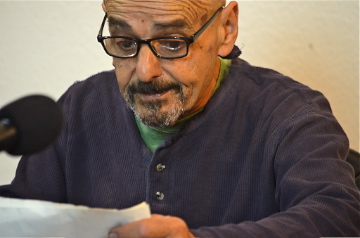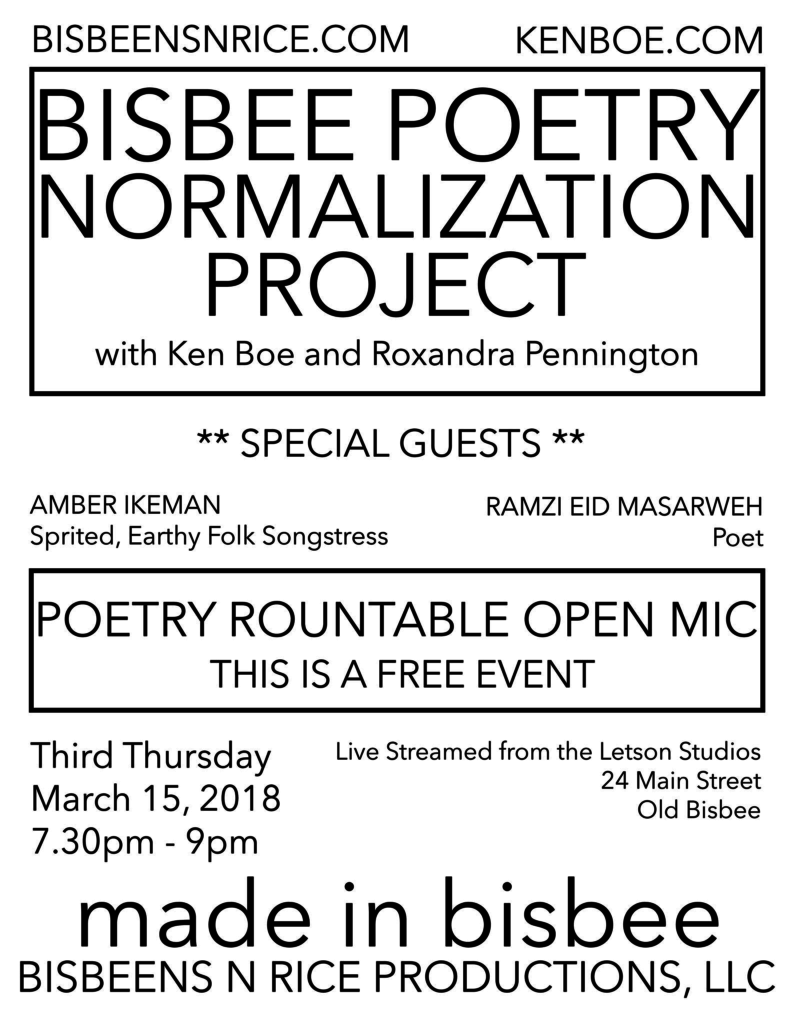 Come back every 3rd Thursday for another live-streamed Poetry Roundtable Open Mic, 7:30pm Arizona time, at The Letson Studios, 24 Main St. Doors open at 7. March 15th featured singer/songwriter announced: Amber Ikeman on CD tour from Bozeman MT.
The Poetry Normalization Project is an experimental set of efforts to bring poetry into the consciousness of the community in new ways. Part of my effort has been to create a kind of treasure hunt of poems posted in random places around Bisbee, such as telephone poles, and bulletin boards of original and "site-specific poems. The project will continue for at minimum 6 months, and these readings and discussion-based open mics are a spin off of that project. The Bisbee Poetry Normalization Project is to be sponsored in part by a grant from the Bisbee Arts Commission. You may also become my patron at The Arts And Poetry Manifest and even get to contribute ideas toward a poem that you'll be sponsoring, get bonus artworks, and more. Photos by Lynda Coole: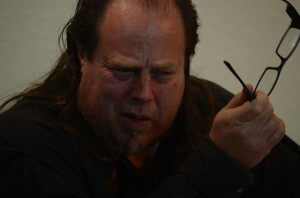 KEEP SCROLLING DOWN FOR ARTWORK, AESTHETICS, GETTING POETRY PODCASTS, AND OTHER DOCUMENTATION:
More extensive writing about this project are to be forthcoming. Please stay tuned to this website as it is updated each month as new featured poets and guest hosts are announced. To nominate a featured poet, or guest-host non-poet, email Ken Boe at gmail.com